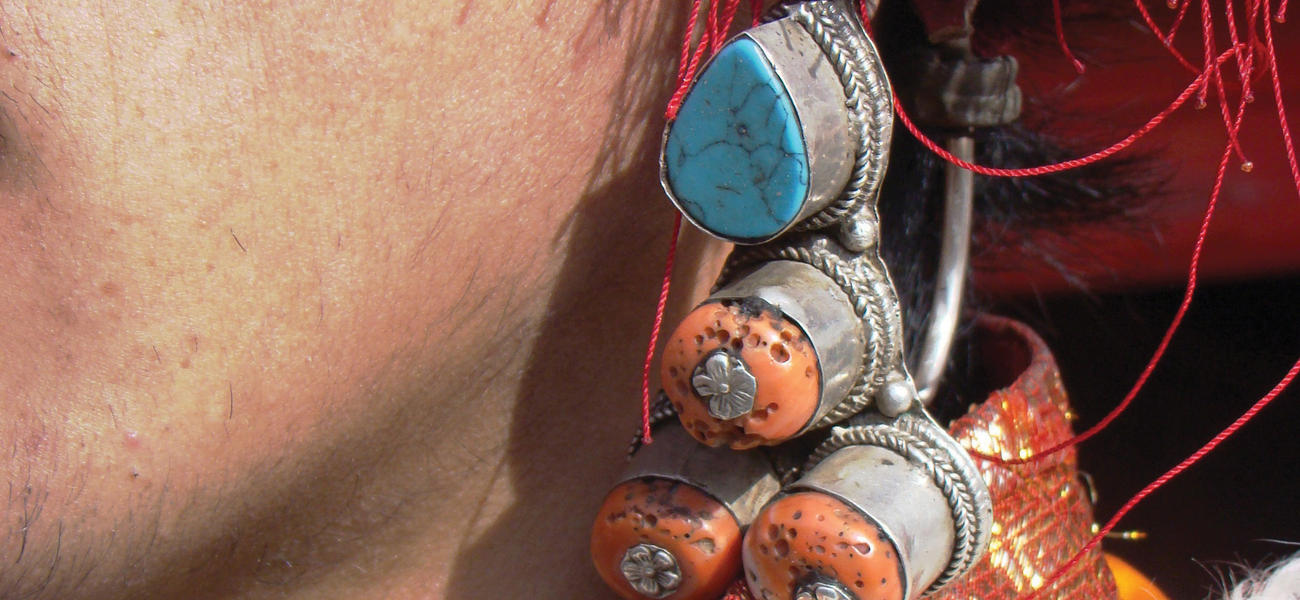 As the winter cold started to set in, teachers at Sichuan Province Tibetan School in Dartsemdo town, Kardze Tibetan Autonomous Prefecture called a special meeting to speak with third (and final) year students of this middle-level vocational (zhongzhuan) Tibetan school, the only one of its kind on the Tibetan plateau. The meeting was to inform the students of a unique training opportunity conducted by Rabsal, a local Tibetan non-governmental organization founded in 2007 by a graduate of the school, Tsering Perlo. Rabsal was looking to establish a pilot training program, aimed at teaching technical and practical skills in multimedia technology to 15 select students. Specifically, the students would learn the basics of still photography, video camera use, and digital editing, in order to widen their aspirations and opportunities, while reflecting on what was important for them about their own culture. In the meeting, the teachers issued a general call for interested students to come forward for selection and there was an enthusiastic response to this opportunity.
The first semester of classes were delivered to 15 students, aged 17-21, female and male, from both agricultural and nomadic communities in Kardze and Ngawa Tibetan Autonomous Prefectures. Because it was finally decided that the students from the Computer Science major would be the most technically able, classes were held in the late afternoons in the school's main computer laboratory after the students had completed their normal classes. The students were first introduced to the equipment—digital and video cameras. Rabsal staff provided an overview of basic features, and allowed plenty of time for the students to handle the equipment. Practical learning-through-doing was the main approach to classes. The students were continuously asked to reflect on why some photographs or film clips were more effective than others, in which ways they were more effective, and in which ways they could be improved. Students were taught camera and film perspectives and angles, and the importance of lighting and sound.
In the second semester, the students were able to fully practice the classroom skills they had acquired by taking weekend trips to local communities across Zhelha pass to photograph and film aspects of daily Tibetan life and culture. In this practical component, students were reminded to look for shots and scenes that they felt were essential and representative of their culture and people. In the advanced and final stages of this semester, students were also instructed—again through the learning-by-doing process—to interview local people. The students were taught the affective and technical skills of conducting interviews, namely how to put people at ease, from which position and perspective to frame shots, etc. Rabsal trainers pushed students to think creatively and critically about their own work, an intellectual exercise that the students had previously little opportunity to experience. In the process, a close relationship was formed between trainers and students, emulating a mentorship model that was new for many students. The result was exciting and inspiring, not only in terms of the student's short films but also in terms of their personal growth and development. To fully appreciate this, here is an excerpt from a conversation with a male student, 21, from the Mewa area, now Kakhok (Hongyuan) County, Ngawa Tibetan Autonomous Prefecture:
I attended a film-making training project in our school conducted by a local organization named Rabsal. I found it very interesting and also felt the importance of preserving Tibetan culture by using modern technology. My goal in life is to open a publishing shop in Serta County in the next few years. Serta is a very important place in Tibet where many Tibetan scholars and Buddhist monks live, yet when they need to publish books, they have to travel days to come to Chengdu and pay for their transportation cost. Even when they arrive in Chengdu, they often face language barriers. I need to save money to start a small business there.
While opening a publishing shop is not my final goal, it will help me become financially more independent while I provide services to people. After the shop is more sustainable, I can hire other people to work there. This will give me free time to learn more about filming which has become my favorite hobby and passion. I hope and believe that my dreams will come true, though I know there will be many challenges ahead. I also hope that I can inspire more young Tibetans to follow their dreams, lead lives that they value with their hearts, and to be proud of ourselves and our culture.
As far as we know, he is following his dream.
---
Gillian Tan is the international director of Rabsal, a local Tibetan NGO registered and based in Kardze Tibetan Autonomous Prefecture. It aims to serve as an open and two-way window on contemporary Tibetan life and culture by producing documentary films and training young Tibetans in multimedia skills. Rabsal hopes to use this pilot project to form similar, and modified, training activities aimed at inspiring young Tibetans to re-engage with their traditions, language and culture, as they negotiate their way in a changing and modernizing China. In 2008, Trace Foundation provided a grant to partially support the pilot project. A short project film can be viewed here:www.rabsal.org/projects.html. All photos from this article are ©Rabsal.